This letter recently came into the collection here at THRP. It is a single page letter from 1873 that addresses matters of the Page Tunnel Company.
It is obvious from the text that the property was located somewhere in Silver Fork in upper Big Cottonwood Canyon. Little is known to me of this company. What is known so far comes from the letter. The company was organized with Capital Stock of $3,000,000.00 - 30,000 shares at $100.00 each.
This particular letter details that Nathanial Page is a part owner of the company, and details share information. It also shows that Nathanial Page was the President of the company and Jacob Hardy was Secretary of the company.
Other than the text of the letter, little is known of this operation. I am researching it and will share what I find.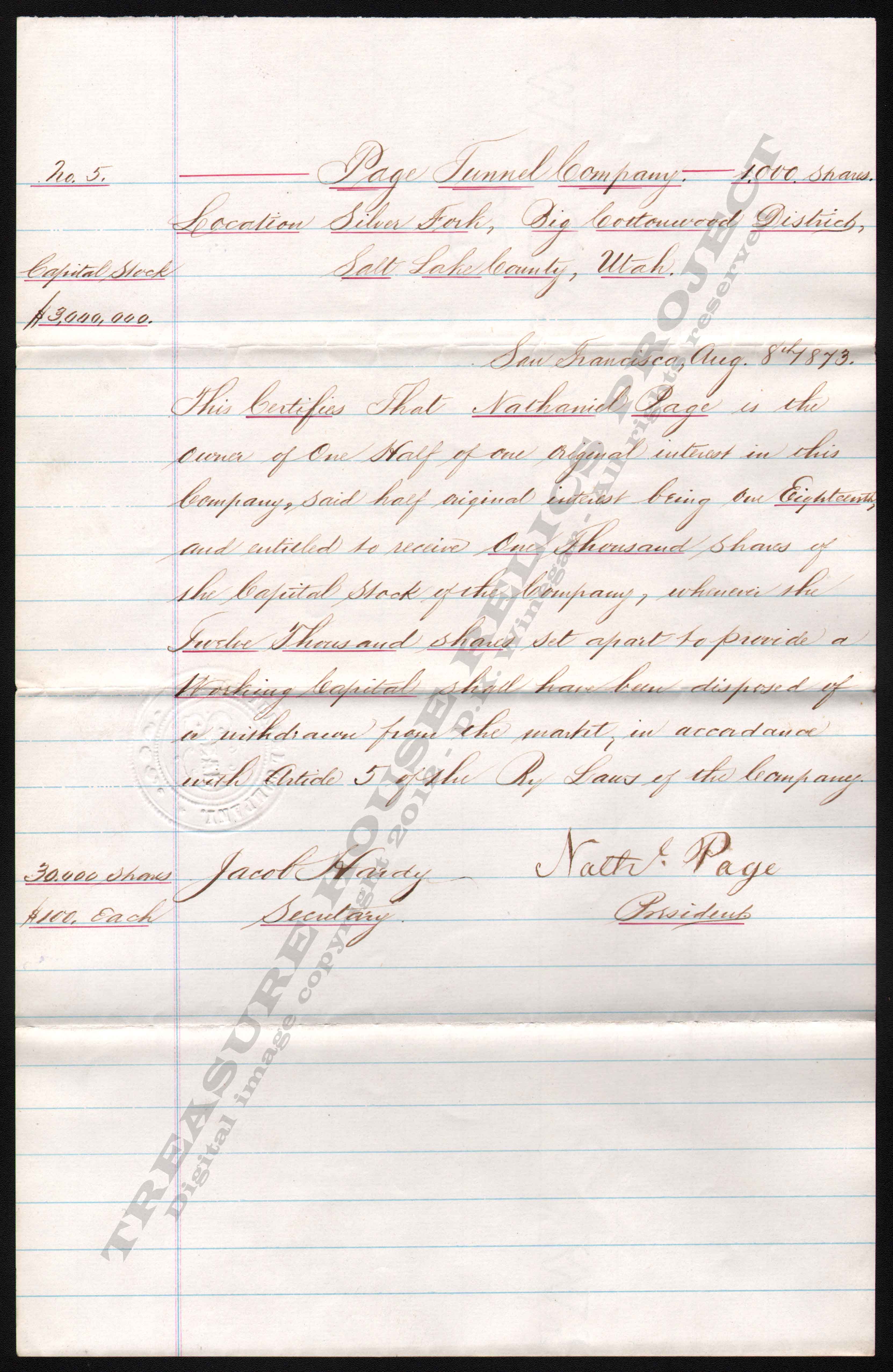 THRP Special Collections - Don Winegar Collection
The exact location of this site is not known at this time.
QUICK LOCATION PATH: Utah / Salt Lake County / Big Cottonwood District / Big Cottonwood Canyon / Silver Fork
| | | |
| --- | --- | --- |
| Approximate GPS Location: | | |
| | | |
| | | |
| | | |
______________________