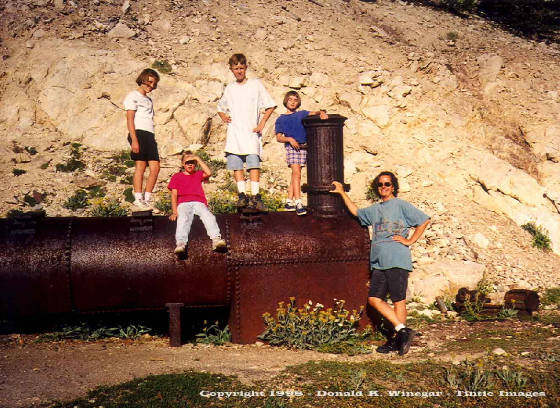 Summer family hike to the Prince of Wales (L to R) Jennifer, Jessica, Michael, Emilie & my sweet wife Shauna c.1998
Donald K. Winegar - Tintic Images
QUICK LOCATION PATH: Utah / Salt Lake County / Big Cottonwood District / Big Cottonwood Canyon / Silver Fork
| | | |
| --- | --- | --- |
| Approximate GPS Location: | 40.36.259 N - 111.36.937 W (field) | |
| | | |
| | | |
| | | |
No structures remain at this site, but a number of machinery items are still present. The boiler with fluted stack, compressor with fancy curved spoke flywheels, double drum hoist, spoked pulley, fancy steam fittings, and a number other bits of metal.
A number of buildings once sat on this flat surface, but have long ago disappeared.
More information on the Prince of Wales will be added to this site.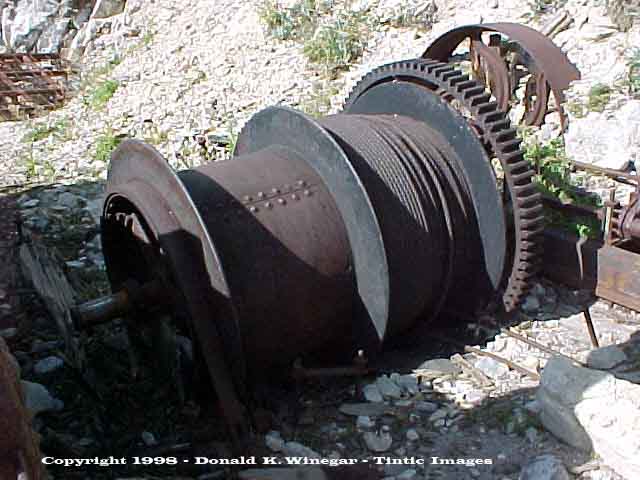 Double drum hoist between the boiler and the rocky hillside
c.1998
Donald K. Winegar - Tintic Images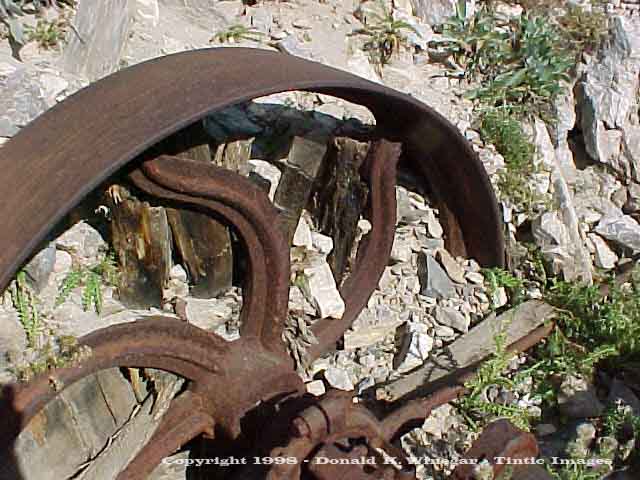 Fancy curved spoke flywheel of the mines steam driven hoist c.1998 Donald K. Winegar - Tintic Images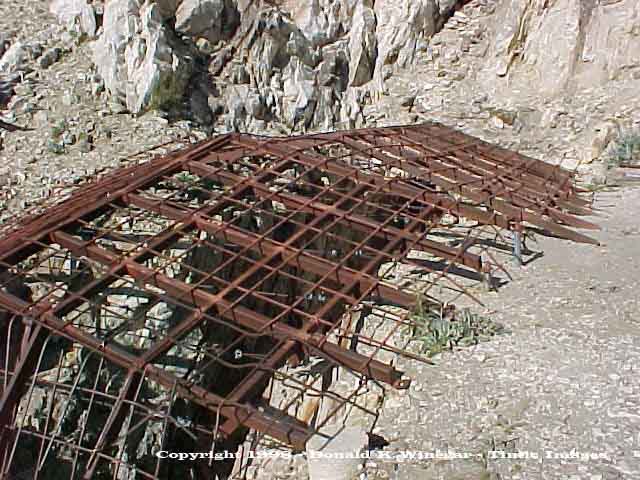 Heavy steel grating covers the shaft of the Prince of Wales mine c.1998 Donald K. Winegar - Tintic Images
______________________