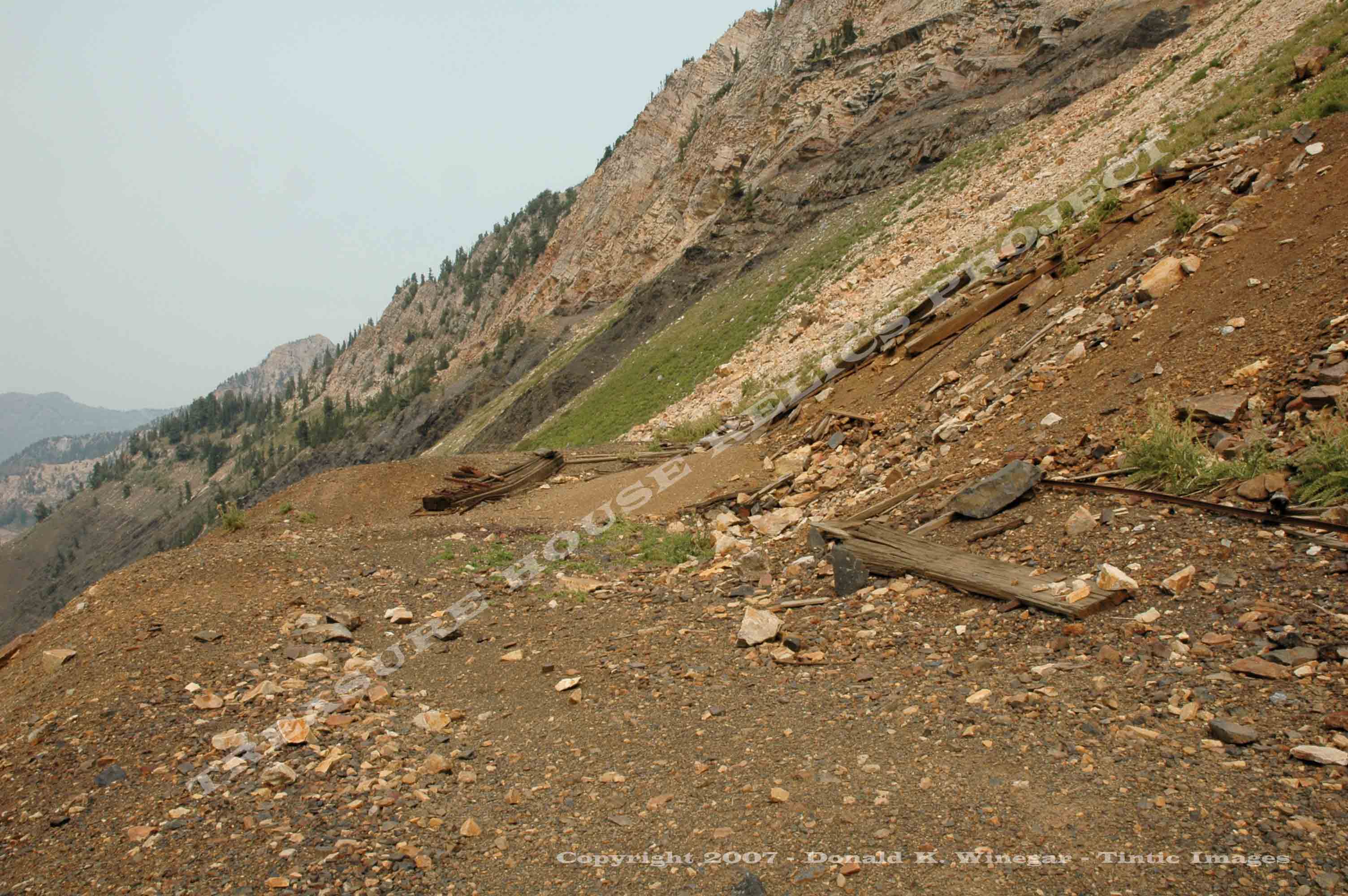 View of the SIlver KIng mine and the west slope of the Kessler Peak ridge looking north c.2007
Donald K. Winegar - Tintic Images
QUICK LOCATION PATH: Utah / Salt Lake County / Big Cottonwood District / Big Cottonwood Canyon / Mineral Fork / upper bowl
| | | |
| --- | --- | --- |
| Approximate GPS Location: | 40.36.151 N - 111.40.227 W (field) | |
| | | |
| | | |
| | | |
The Silver King Tunnel was part of the early Regulator Johnson workings. The adit, driven into the mountain a few hundred feet, did produce, but no separate exact records have been found. In total, the Regulator / Silver King group is estimated to have produced nearly $300,000 in values.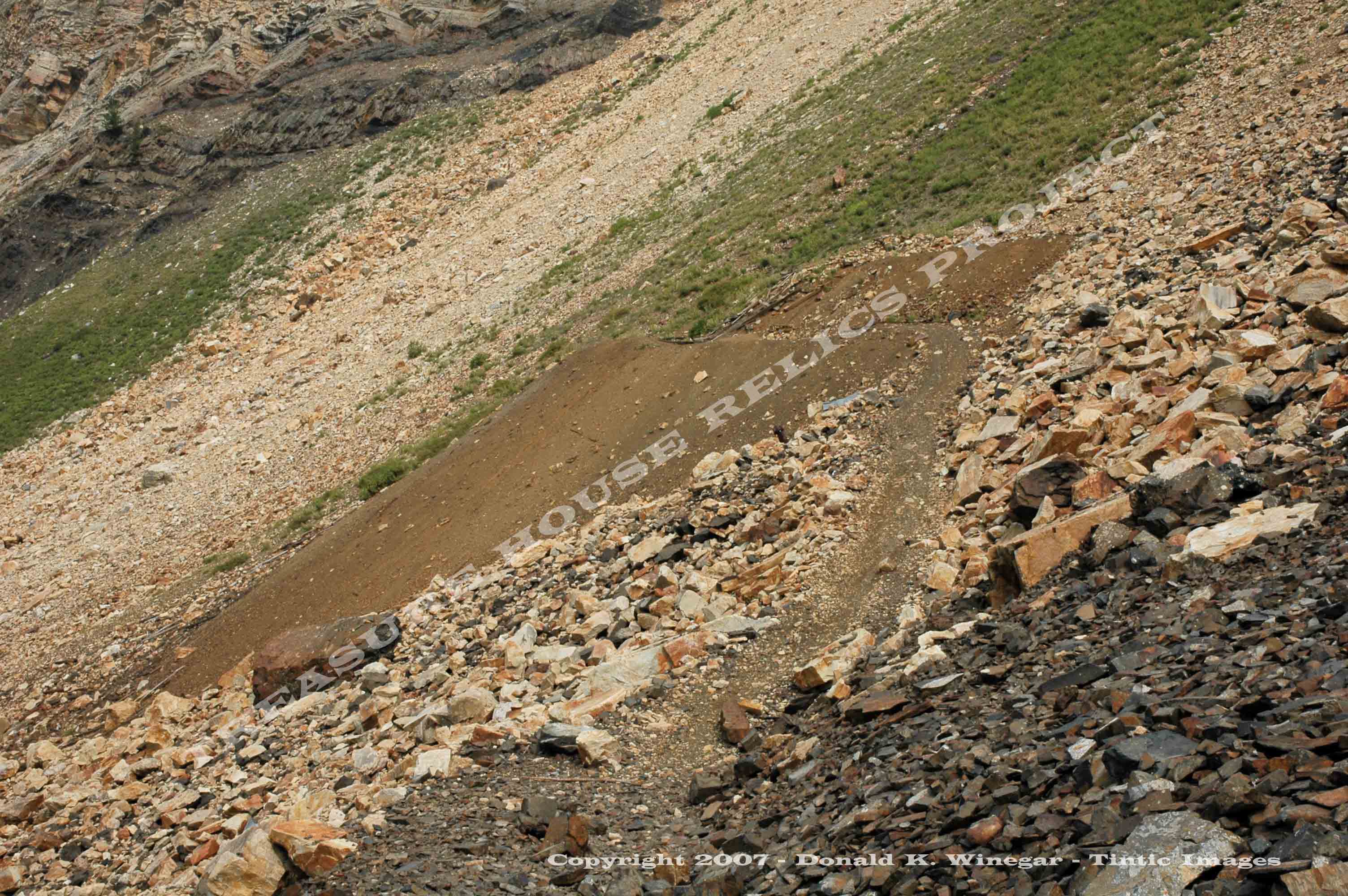 View of the SIlver KIng dump from the approach road c.2007 Donald K. Winegar - Tintic Images
Rusted metal, broken glass, and other items neatly stacked on an old railroad tie at the Silver King c.2007
Donald K. Winegar - Tintic Images
Nothing. No structures remain at this site. Only the dump and the caved portal mark the site. Bits and pieces of wood and metal can be found all about the area (as shown above), but nothing notable.