Below is a copy of the Consolidated Mineral Survey Plat for the Baby McKee, Leo, Evarena, and No.1 Extension of Evarena Lode Mining Claims, Big Cottonwood Mining District, Mineral Survey #144, Lot #180, dated September 12-14, 1890.
The original claim was 600 feet wide, and 1500 feet long, and ran in a South-West to North-East direction. The Plat shows the discovery markers on each claim, but no other details of the site are shown. The consolidated claims, in line, one to another, covered roughly 600 feet in width, and nearly 5500 feet in length, some 73.5 acres in total.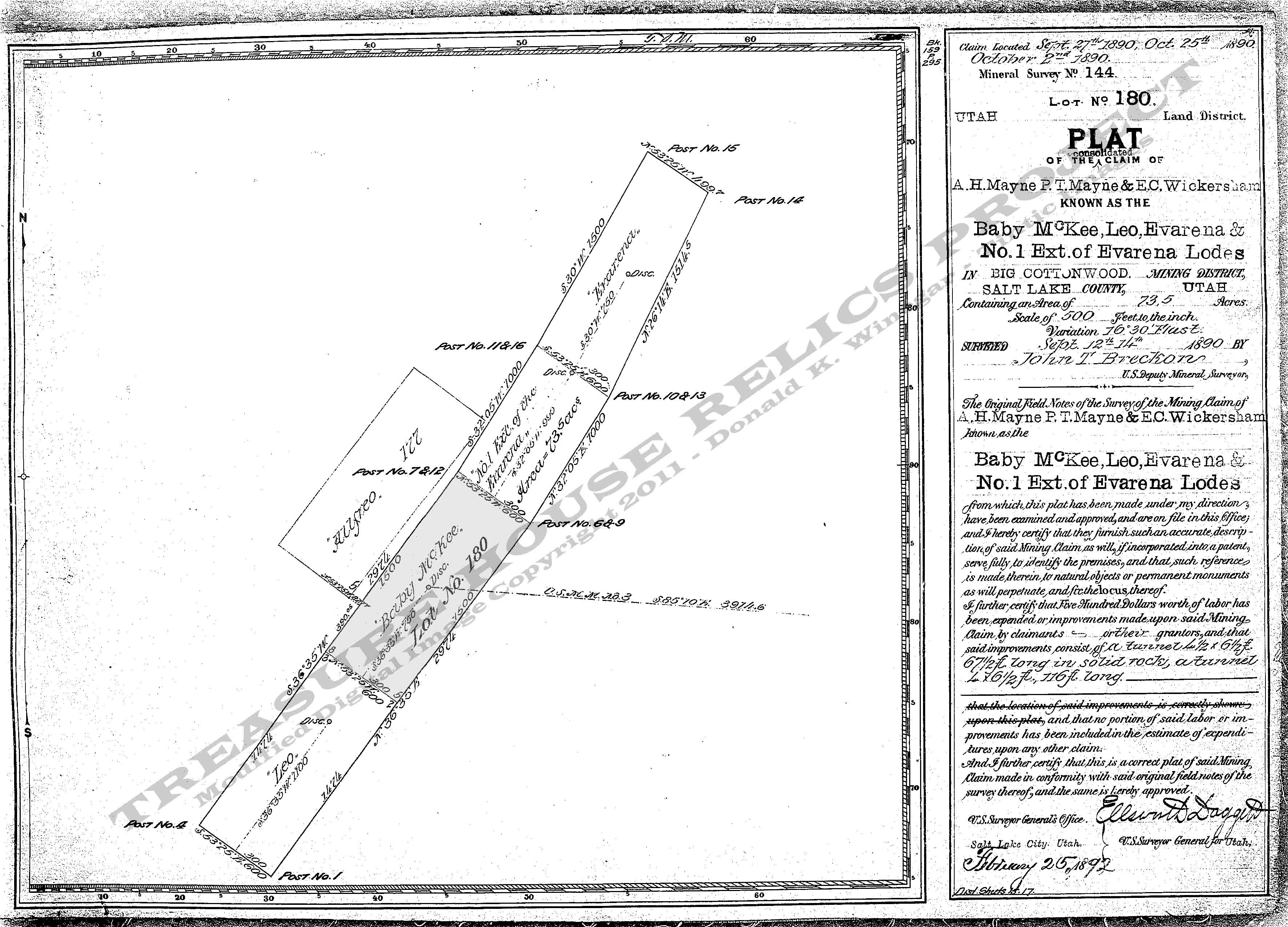 Base Plat is
from original scans by the U.S. Department of the Interior, Bureau of Land Management (BLM)
.
Modified digital map image Copyright 2011 - THRP - Tintic Images - All Rights Reserved