Lighting in mines evolved slowly over time, for thousands of years torches were the norm. Torches transitioned to oil lamps, oil lamps to candles. Candles were the norm in the American west until the invention of carbide lanterns around 1912.
Though slightly varied, the design was basically this: calcium carbide in a lower screw-on pot, water in the upper chamber, a method to drip the water slowly into the lower pot. The water mixing with the calcium carbide created Acetylene gas under pressure. Once pressurized the gas was forced out through a small opening, which when lit, became a flame. This flame, when reflected, created a fine device for lighting up the darkness.
Lanterns would be used in the mines of Utah and the west well for decades after its invention, even after the next generation, electric lighting, was introduced. Remote locations were not electrified, as such, carbide lamps were used well into the 1960's and '70's.
Oil-Lamps
This first image shows two samples of DUNLAP'S PITSBURG oil wick or "TEA-POT" type lanterns from the Martyn Hawkins collection, Oak Island, North Carolina.
These style lamps were used in coal mines and early mining operations across the country. It was a simple design based on oil lamps from ancient times. The pot would be filled with coal-oil that would saturate the wick extending up the spout of the lamp. Only the tip of the wick was exposed, an once lit, would burn as an open flame.
According to Martyn, early versions of these tea-pot lamps used lard as the fuel to saturate and light the wick.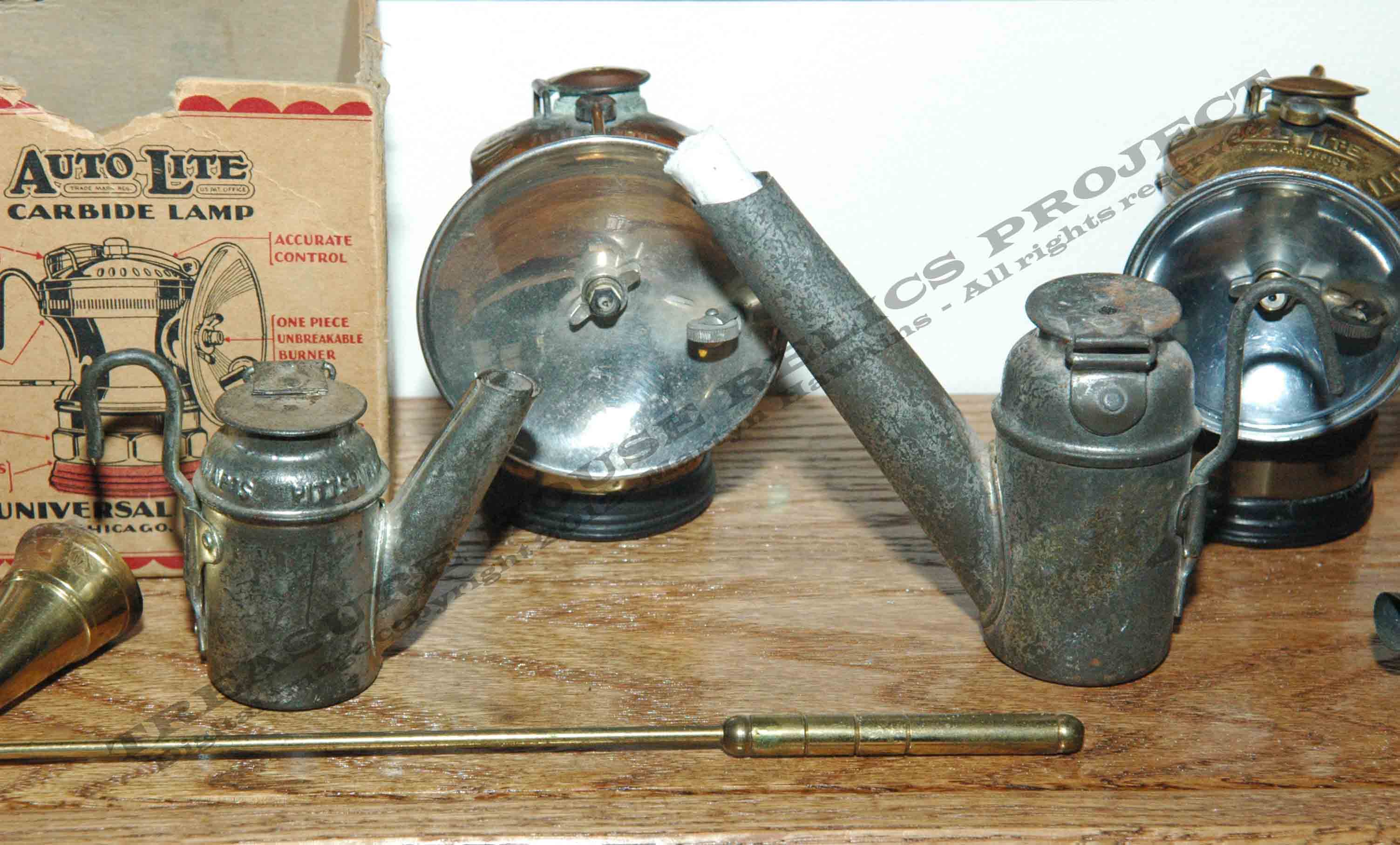 Dunlap's Pitsburg style oil-wick or Tea-pot lamp - THRP - Martyn Hawkins Collection
Carbide Lamps
Below is a sample of carbide lanterns, all from Utah mining operations. Gathered and collected over the last 30 years from locations all over the state. More will be added over time.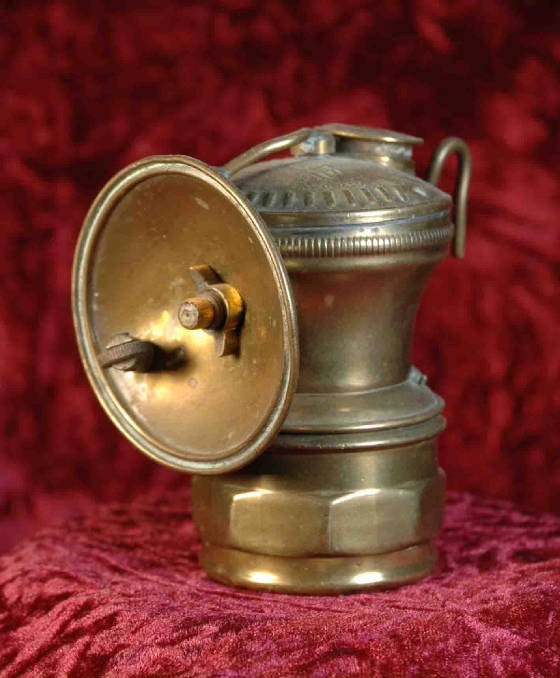 Autolight Patented Universal Lamp Company Lantern - All brass construction - THRP - D.K. Winegar Collection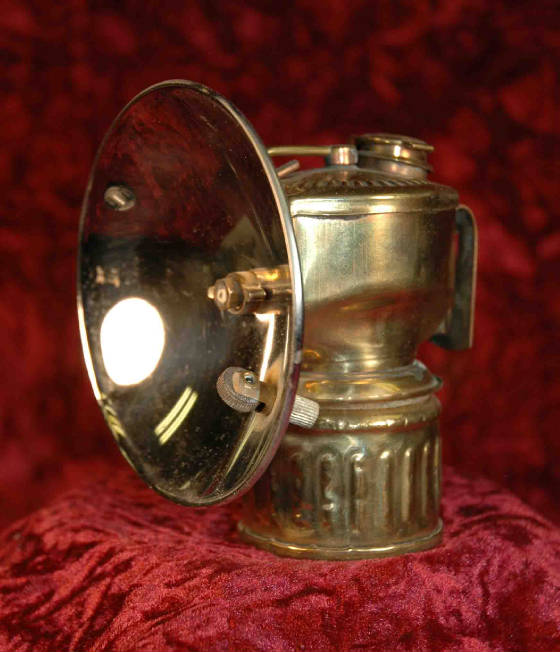 Justright "Streamlined" model Carbide Lantern - Brass with polished reflector - THRP - D.K. Winegar Collection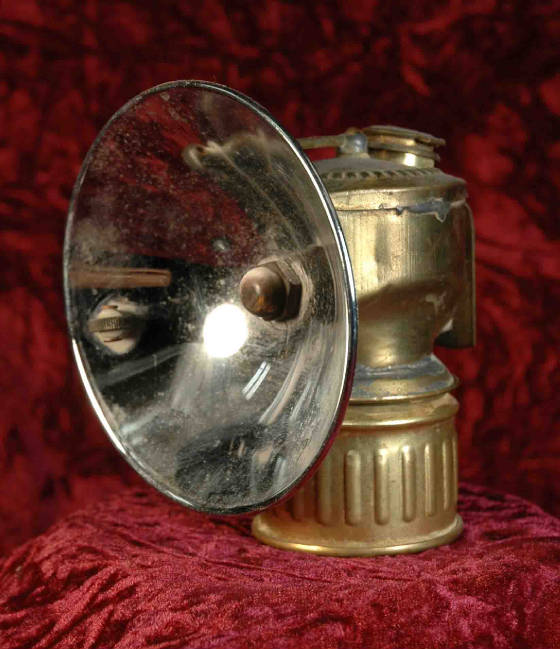 Justrite "Patented" Carbide Lantern - brass with polished reflector - THRP - D.K. Winegar Collection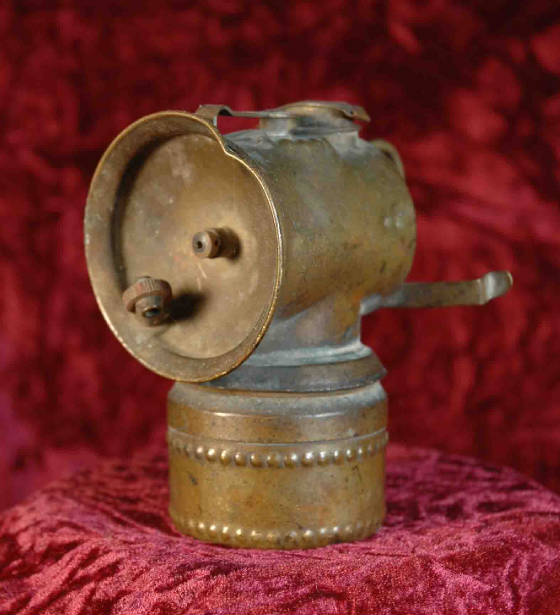 Very early Justright "Patented" Carbide Lantern - All brass construction - THRP - D.K. Winegar Collection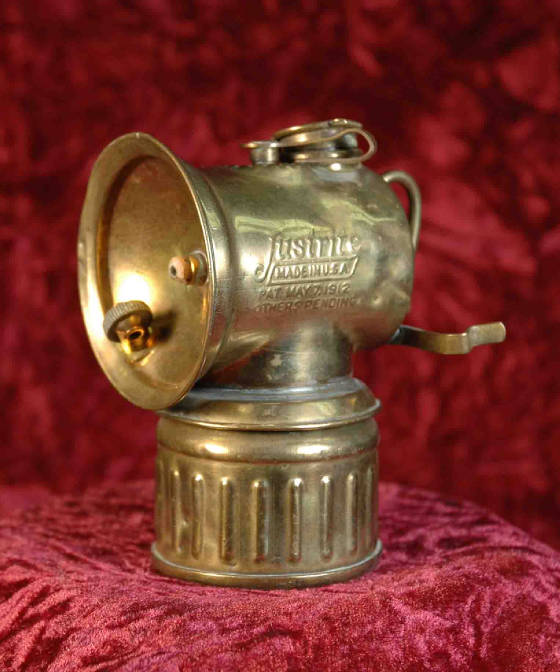 Justrite Carbide Lantern with Hat clip attached - All brass construction - THRP - D.K. Winegar Collection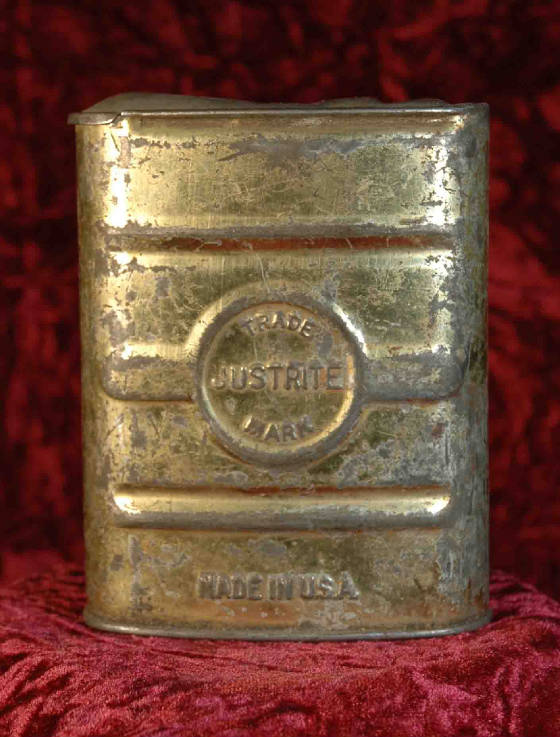 Justrite carbide powder holder - THRP - D.K. Winegar Collection
Sunray Carbide Lamp Brochure