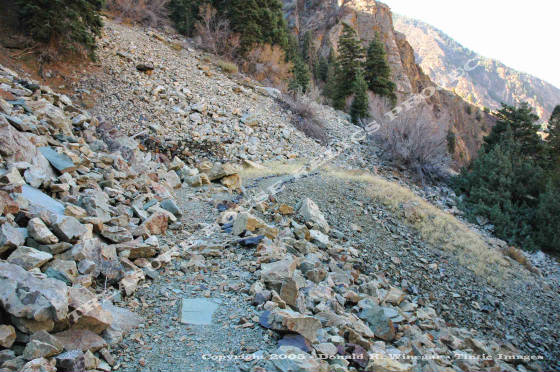 View of the mine dump as seen from the climbers trail just above the canyon highway c.2005
Donald K. Winegar - Tintic Images
QUICK LOCATION PATH: Utah / Salt Lake County / Big Cottonwood District / Big Cottonwood Canyon / Stairs Gulch
| | | |
| --- | --- | --- |
| Approximate GPS Location: | 40.37.309 N - 111.44.803 W (field) | |
| | | |
| | | |
| | | |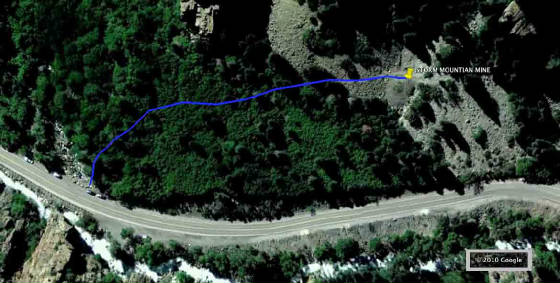 Overview of the Storm Mountain Mine area showing location and access c.2011 (Click image for larger view.)
Image Copyright 2010 - Google Earth TM
A caved portal that is lined with stacked stone on either side and a small dump is all that remains at this lower level. When I first visited this site, a small outhouse was still standing in the trees, though heavily damaged. Now it has completely fallen.
There is another dump and caved portal about 30 yards above the one shown, but like this one, nothing remains except the dump.
Note: It is possible that this mine, what I call the Storm Mountain Mine, and the Stairy Gulch Mine, talked about on the next page, may be the same thing. I do not know this, and so for now I will treat them as separate entities.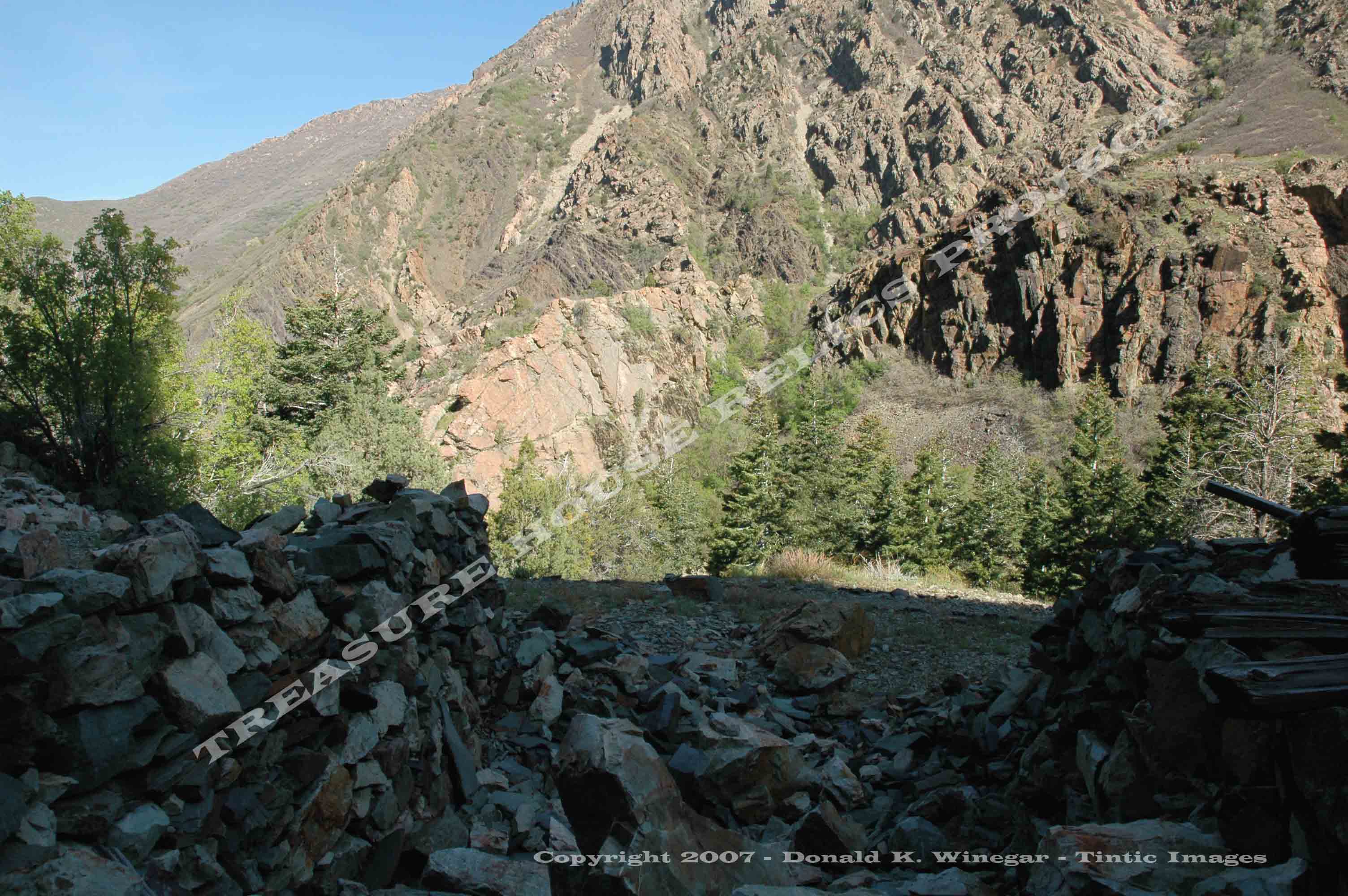 View from the caved portal of the Storm Mountain Mine looking north c.2007 Donald K. Winegar - Tintic Images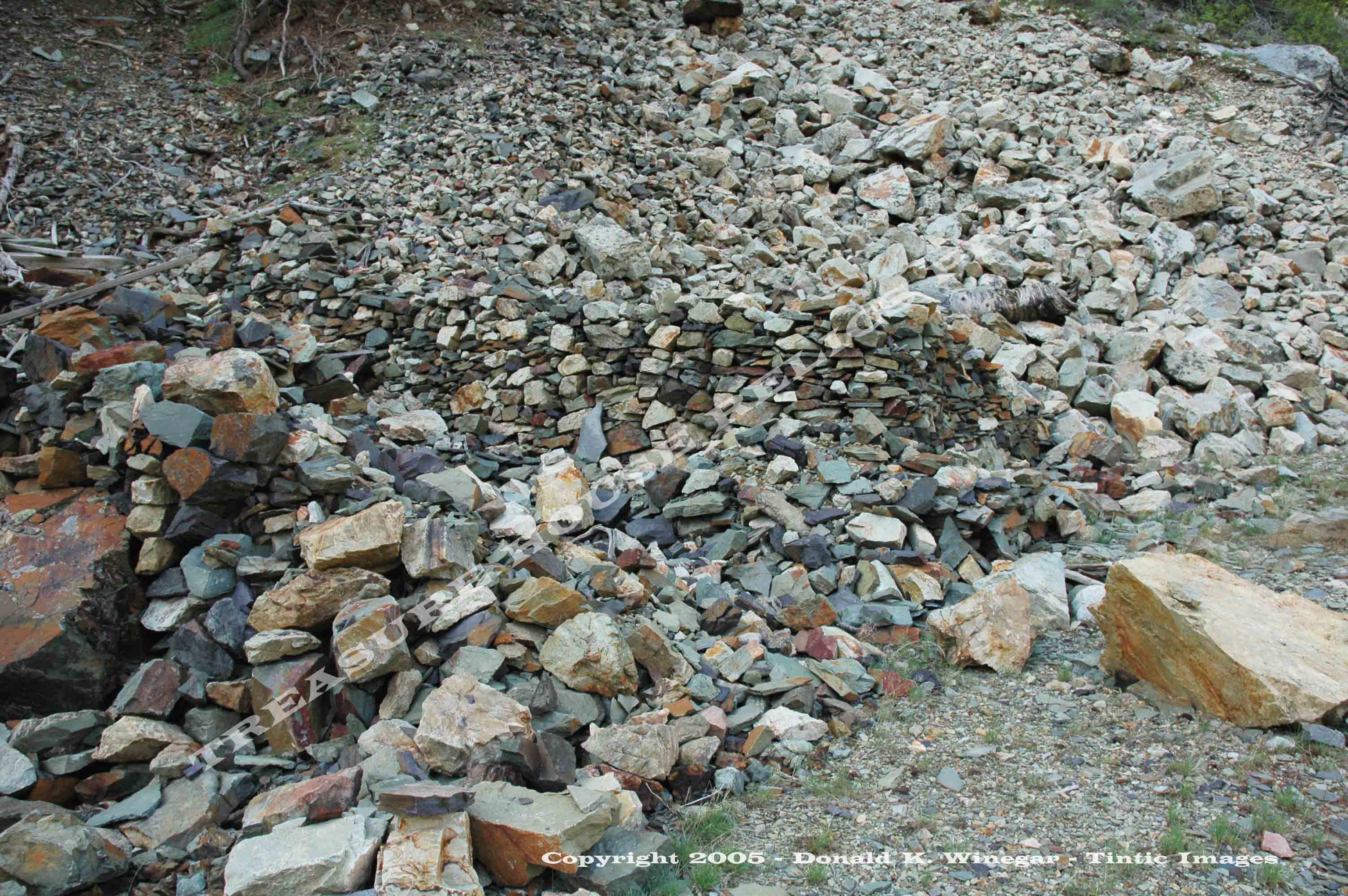 Stacked stone retaining wall on the west side of the portal threshold c.2005 Donald K. Winegar - Tintic Images
_____________________