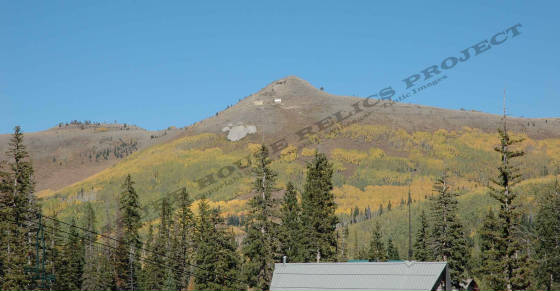 View of Scott Hill as seen from the parking lot of the Brighton Ski Resort c.2005
Donald K. Winegar - Tintic Images
Scott Hill is a more prominent mountain just to the north and east of Brighton. It is easily identifiable by the large communications building and various towers and antenna arrays present on its west facing slope.
Also present and clearly visible on the west slope are the large dumps of the Scottish Chief and Scott Hill mining companies. Hidden in the trees are the sites of the American Tunnel, Iowa Copper, Utah Cloud, and more.
Below is a detail from an 1893 Robert Gorlinski map of Utah mineral surveys showing the area about Scott Hill. Major mining groups at that time included the Giles & LeCompte Group, the Scott Hill Consolidated Mining Co., the Himalaya Mining Company, the Kennelly Group of claims, a western tract of the Jupiter Mining Company, and other small unaffiliated claims.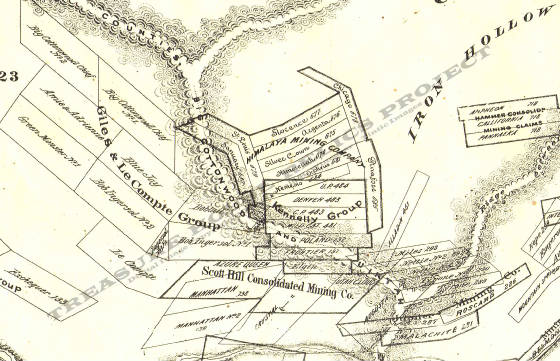 Click on the links below to explore the sites on Scott Hill.